After an emotion-charged 7-on-7 Tag Team Elimination Match, Team SmackDown defeated Team Raw to take home the WWE Bragging Rights trophy for the second year in a row.
As the match continued, and the list of remaining competitors dwindled down, the final four Superstars were Edge and Rey Mysterio vs. Ezekiel Jackson and Team Raw captain The Miz.
Despite Team Raw's confidence and drive, it was a Spear from The Rated-R Superstar to The Miz which earned Team SmackDown the win.
Although SmackDown was victorious, there was not total cohesion on team blue. While battling CM Punk outside the ring, Alberto Del Rio slammed Rey Mysterio into the ring barrier. In obvious pain, Mysterio was led back to the locker room by WWE officials. However, The Ultimate Underdog was still able to compete and returned to help his team by pinning both CM Punk and big Ezekiel Jackson.
In the final moments of the match, NXT Rookie Alex Riley helped thwart the full force of a 619 from Mysterio to Miz. But, the strike was just enough to stun Miz and allow The Ulimate Opportunist to seal the deal.
At last year's WWE Bragging Rights, the winning brand was determined by tallying the number of victories from each brand during the entire night. This year however, everything rode on which brand won the tag team match.
What's next from the reigning WWE brand?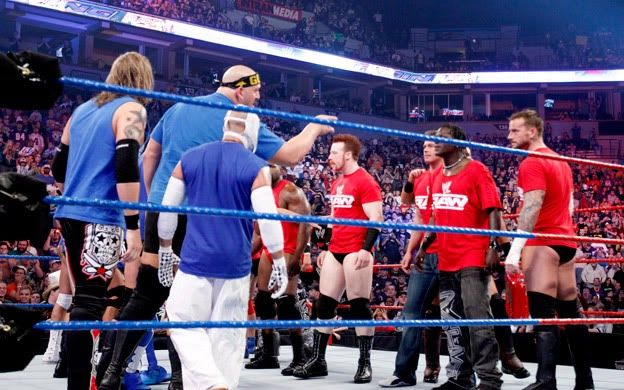 (
Collapse
)